THE ORANGUTAN PROJECT LEADERSHIP TEAM
The projects funded by TOP not only include direct orangutan conservation, such orangutan rescue, rehabilitation and release programs, but also forest habitat protection and regeneration, education,research and local community partnerships. Tying funding to direct outcomes for the species has enabled TOP to partner with the majority of orangutan conservation projects operation on the ground today in Borneo and Sumatra. Find out more about the leaders who run our TOP Projects
Leif Cocks : President/Conservation Fund Member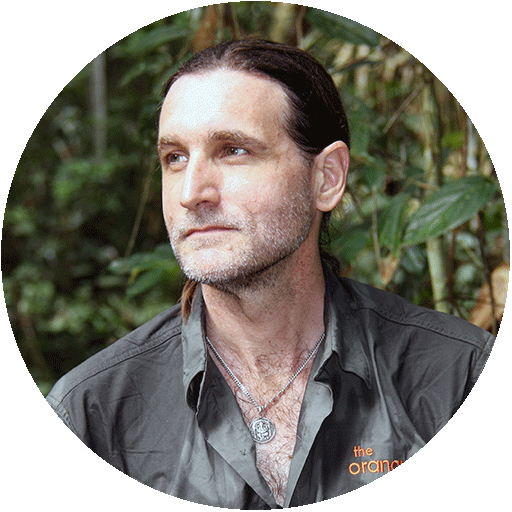 The Orangutan Project was established in 1998 by founder and world-renowned orangutan expert, Leif Cocks, as a result of his almost 30 year career working with orangutans. Leif is a passionate campaigner for orangutans and has been the President of The Orangutan Project since its inception.
Leif's years in the field have earned him respect within the conservation field. He has been a key player in developing conservation plans for orangutans and influencing positive change for orangutan protection and survival. This includes the first ever successful reintroduction of the zoo-born orangutan. This respect has given The Orangutan Project world standing in conservation.
A small population biologist and curator by trade; Leif has several academic qualifications, including a Masters of Science studying orangutans. He lectures at universities, is a seasoned public speaker and has published several papers on orangutans in peer-reviewed journals. Leif is also the author of the books Orangutans and their Battle for Survival (2002) and, Amazon best seller, Orangutans My Cousins, My Friends(2016) - A journey to understand and save the person of the forest.
Leif is currently: a Technical Advisor for PT Alama Bukit Tigapuluh (a company leasing and protecting rainforest), President of International Elephant Project, President of International Tiger Project, Vice President of Orang Utan Republik Foundation and on the Advisor Board for Forest, Nature and Environment of Aceh.
In respect to his professional, animal, human and financial management skills, Leif has been the longest standing member of the Australasian Species Management Program; a Quarantine-Approved Assessor; Zoo Husbandry Adviser; Zoo Accreditation Officer; UN GRASP in-country point of contact, an International Species Coordinator, International Studbook Keeper and the Chair of a World Aquarium and Zoo Association global conservation program.
Click here if you want to go on an eco-tour with Leif or visit leifcocks.org or more information on Leif Cocks.
Troy Kenah : Vice President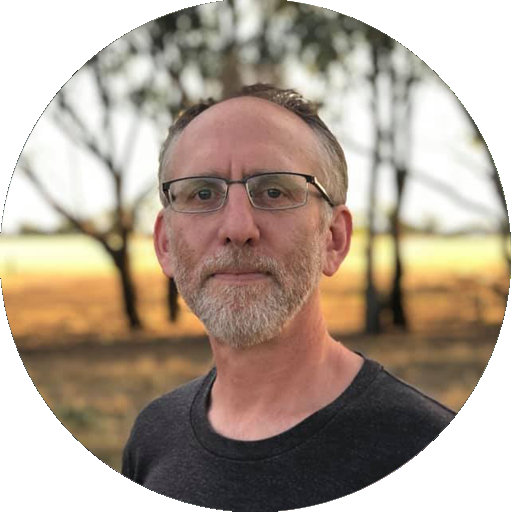 Troy has been an active member of TOP since 2004 and on the Board since 2007. Troy's professional background is based primarily in the world of computing and management of computing services and quantitative market research. Over the past 35 years he has worked in New Zealand, Australia, Germany and the UK with companies such as Research International (now Kantar), Mitsubishi, MCI WorldCom, OzEmail, NSW Treasury, Geeks2U and various consultancy positions. With more than 10 years experience in statistical analysis of social and marketing research, he has a very good understanding of markets, people and attitudes and how these can be integrated into technology. Troy as born in Hamliton, New Zealand.
Clare Campbell : Board Member/Conservation Fund Member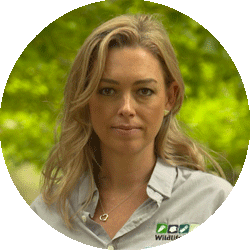 Clare is the Director and Chairperson of the Asian Rhino Project, President of the Silvery Gibbon Project and sits on the Conservation Fund Committee of The Orangutan Project and is a member of the IUCN Asian Rhino Specialist Group and Primate Specialists Group, Section on Small Apes. Clare has a particular passion for gibbons and has extensive experience in zoos, in particular the management of captive primates. She has worked with Exotic species for over 14 years. Clare has extensive experience in species management and has developed conservation strategies and assisted with rehabilitation and reintroduction programs for the Javan gibbon. She is committed to developing and assisting with more collaborative and holistic in situ conservation projects in Indonesia and South East Asia. Clare holds B.Sc. in Zoology/Marine Biology and Post Graduate Certificate in Captive Vertebrate Management and was awarded James Cook University Alumni of the Year for Science in 2013 for her contribution to wildlife conservation.
Kylie Bullo : Board Member/Conservation Fund Member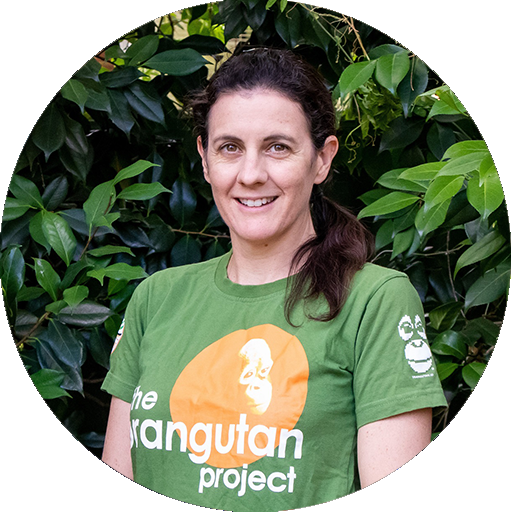 Kylie has been an active member of TOP since 1999 and has held a Board position since 2001, as well as being TOP Conservation Project Manager. Kylie has a Bachelor of Science in Environmental Biology (with Distinction) and First Class Honours in Primate Behaviour and numerous other qualifications including a Certificate III in Zoo-keeping.

As the Senior Orangutan Keeper at Perth Zoo for over twelve years, Kylie oversees the behavioural, diet, enrichment, health and breeding management of the orangutan colony. Kylie was the keeper in charge of the world's only two zoo born orangutans to be released into a protected area of Sumatran rainforest. Kylie has extensive knowledge and experience in the care and management of orangutans including husbandry techniques, captive and wild behaviour, ecology and diet, reintroduction and release. Kylie regularly undertakes a supervisory role at Perth Zoo where she manages the Primate Section. Tasks include overseeing the animal collection, coordinating and training staff, rostering and budgeting.
Rebecca Wright : Board Member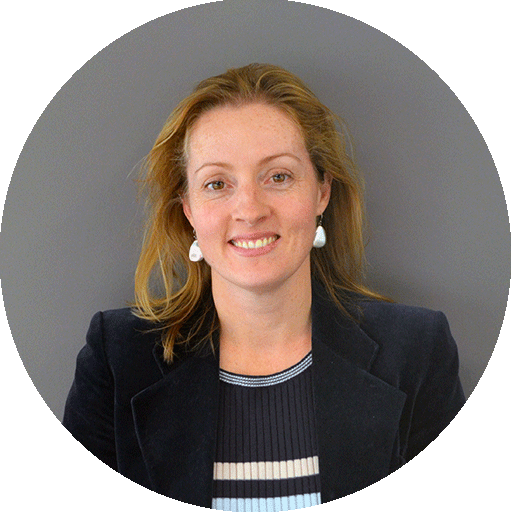 Rebecca Wright : Board Member Rebecca has extensive experience in international, especially in Asian investment and corporate knowledge, particularly as it relates to non-profit organisations/charities, fundraising from private sector and government donors.

Rebecca also brings high level connections with international/multilateral organisations, such as the UN, UNEP FI, World Bank, and grass roots investors across Asia. In addition, Rebecca has a high level of understanding of international climate change negotiations.
Gary Shapiro : Board Member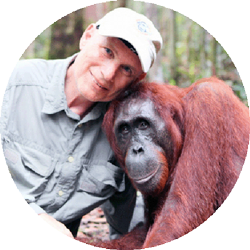 The Orang Utan Republik Foundation (OURF) was established in 2007 by Dr. Gary Shapiro who began his involvement with orangutans 43 years ago in the field of primate cognition and learning. He was the first person (1973-1975) to teach a symbolic communication system to an orangutan and the first person to have taught sign language to orangutans in the species' natural environment (1978-1980; 1981 Indonesian Borneo) . During his time in Borneo, Shapiro assisted in the rehabilitation efforts of dozens of ex-captive orangutans and monitored the phenology of local rain forest ecosystem.
Shapiro received his doctorate in Zoology in 1985 from the University of Oklahoma then returned to Indonesian Borneo (1986) to conduct freshwater ecology studies. Shapiro's interest in the freshwater ecology of Borneo was an extension of the research projects he conducted while being employed by the Oklahoma Water Resources Board (1982-1985). He was also employed for nearly 27 years with the state of California as an emergency planner and an emergency responder (1988-2014).
Shapiro was the co-founder and vice president of the Orangutan Foundation International from 1986-2004. He has authored or co-authored numerous papers on orangutan linguistics, cognition, conservation and ethics. In late 2004, Dr. Shapiro and his Indonesian wife, Inggriani, were inspired to create the Orang Utan Republik Education Initiative (OUREI) and in response to the education needs underscoring the crisis facing orangutans today, particularly in Sumatra.