Location: Central Kalimantan, Borneo, Indonesia
Borneo Nature Foundation (BNF) works to protect some of the most important areas of tropical rainforest and to safeguard the wildlife, environment and indigenous culture in Borneo. Through all their programs, BNF support and empower community-led initiatives to protect forest and biodiversity, including anti-logging patrols, fire-fighting teams, environmental education and the replanting and restoration of damaged forests. All of the field programs include high-quality scientific research as a basis for protecting and managing forests and BNF has particular expertise in monitoring the distribution, population status, behaviour and ecology of Critically Endangered Bornean orangutans. BNF provides training and capacity building for local students, researchers and conservation-area managers, and work with a number of local partners to implement successful conservation projects.
BNF commenced work in the Sebangau ecosystem in Central Kalimantan (Borneo) in 1999. They identified the Sebangau Forest as home to the largest orangutan population in lowland Borneo, bringing the region to the forefront of orangutan conservation efforts and resulting in the award of National Park status in 2004. Here, the BNF team carry out long-term ecological research; contribute to peatland restoration efforts and support local initiatives to manage and protect peat-swamp forest habitat.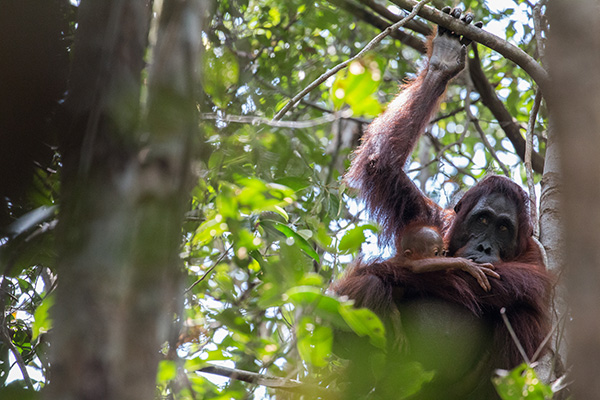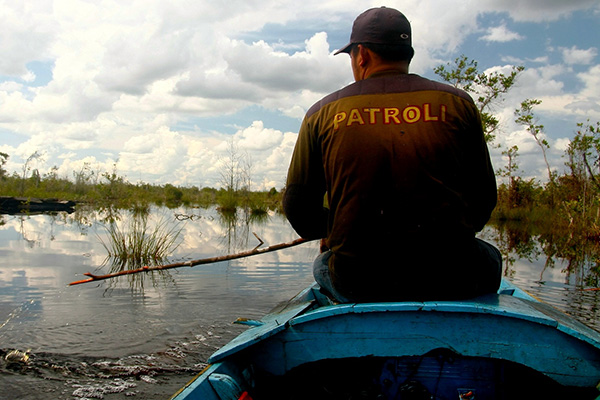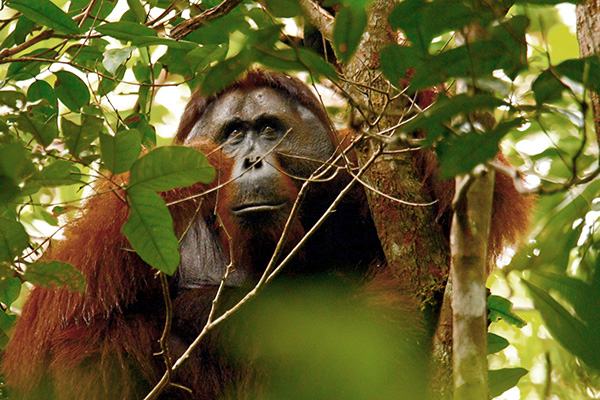 Prior to formal protected-area status being granted, the area was logged extensively, firstly by legal controlled logging and then by intense illegal logging. Illegal loggers used purpose-built canals to extract the timber, which has resulted in peatland drainage. This puts the whole ecosystem at risk from peat degradation and, more immediately, from forest fires. In their natural state, peat-swamp forests are permanently waterlogged and fire resistant. Drainage channels dug illegally in the past to remove timber or develop plantations dry out the peat and lead to annual dry season forest fires. The peatland fire crisis requires major interventions at all levels, from national policy down to local in situ actions. BNF primarily works at the in-situ level by addressing the root causes of fires in Sebangau, with the long-term aim to develop an integrated, community-based fire-prevention model for this region.
The many disused canals in the forest are in the process of being blocked by the BNF team and local villagers, thus retaining water and forest litterfall in the ecosystem, slowing the rate of dry-season drawdown and allowing the canals to fill in naturally. Regular ground- based and remote monitoring will assess damming effectiveness.
BNF assists the regeneration of burnt and degraded forest areas, where the majority of fires arise, and are developing the use of aerial drones to disperse seeds in hard-to-reach areas. BNF has a network of community nurseries to enlarge the scale of the program, which will develop income streams for community members, encouraging participation and leadership by women.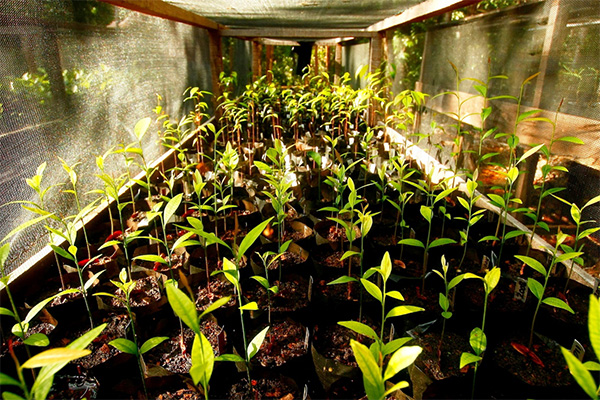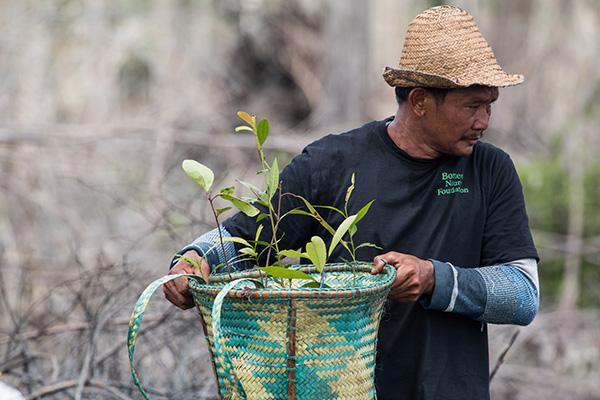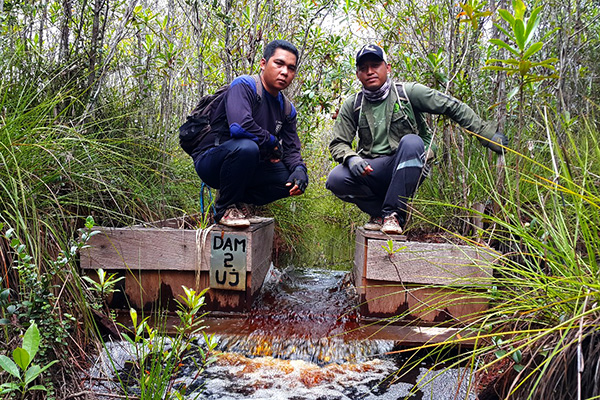 Education initiatives focusing on fire prevention are targeted at families, schools, village governance and special interest groups including fishing and farming cooperatives. Full restoration of the peat swamp's natural hydrological conditions will take time. In the meantime, fire-fighting teams will patrol for and be rapidly mobilised to extinguish these fires, supported with provision of equipment, supplies, training and drone technology.
The Rungan River Orangutan Conservation Program is the newest program run by our partners at BNF. They are working with local stakeholders with the aim to protect 156,000 hectares of forest within a multi-use landscape. This is a critical region that contains one of the largest populations of orangutans outside of protected areas on Borneo.
The Orangutan Project has supported the restoration and patrol work of the BNF team in Sebangau since 2009, their vital research program since 2013 and the new Rungan project since 2019.